More Spider-Man! More villains! More Jared Leto!
Morbius the Living Vampire is set to be Sony's latest Spider-Man spinoff project following their 2018 successes of Venom and Spider-Man: Enter the Spider-Verse. And whether you like him or loath him, Jared Leto has confirmed in an Instagram post that he will be starring Morbius himself. All his enigmatic video post had to say was the caption "hello London #MORBIUS". Although the post doesn't confirm that Morbius is officially starting production soon, the project has been given a release date of July 31 2020.
Details of the plot are yet to be revealed, but for those who don't know who Morbius is, let me fill you in on a bit of comic book knowledge. A lesser known Spider-Man antagonist, Morbius, aka Dr. Michael Morbius Ph.D., M.D., first appeared in the comic The Amazing Spider-Man #101 in October 1971. Morbius was a Nobel Prize-winning biochemist with a rare blood disorder. In an attempt to find a cure for his disorder, he decides to experiment on himself. His experiment, however, goes horribly wrong (shock horror!), resulting in Morbius gaining vampiric powers and features. So viola!…you have a comic book vampire! As to how the film will spin this character up from page to cinema, we'll just have to wait and see.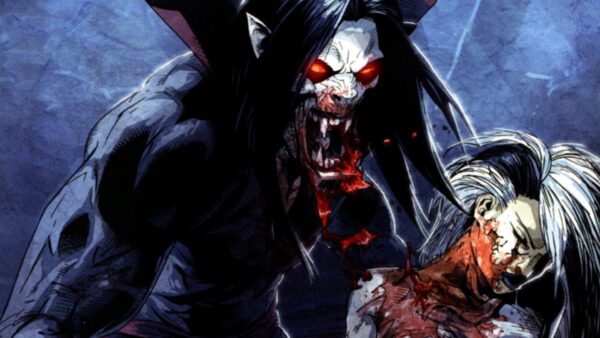 Joining Leto in this new instalment will be Matt Smith (Doctor Who, The Crown) who has also been confirmed to star in the film. I for one am very excited about this. Love me a bit of Matt Smith.
Sony has been milking the Spider-Man cow of late, with both Venom and Spider-Man: Into the Spider-Verse becoming major hits at the box office. Despite Leto's days as Joker in Suicide Squad, producers Avi Arad and Matt Tolmach have nothing but faith that Leto will bring this character to life.
All us Spidey fans can do now is sit and wait to hear more about this next instalment in the Spider-Man universe.