ALLLLLLLL AAAAABBBBBBOOOOOAAAAAAARRRRDDDDD!!!!!!
Deep breath, calm down
…
OK. At the end of the latest Nintendo Direct earlier today, the big N concluded the show with an ominous teaser…
A pair of Inklings from Splatoon were having fun splatting each other until all of a sudden, it gets dark. A glowing mass appears from the sky, casting away all light. The Inkings gaze in horror at the fiery inferno.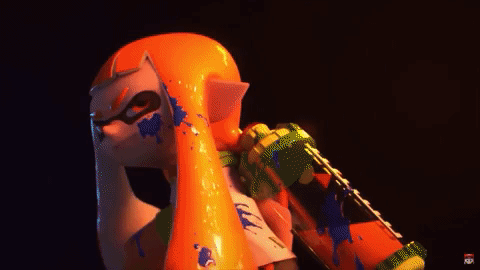 THE SMASH LOGO. 
In brief flashes we see two kings.
Mario.
Link
(In his Breath of the Wild clothes!)
The scene zooms out. In the distance there are shadowy warriors illuminated by the logo. DK? Bowser? The roster from Smash Wii U?
The trailer ends with confirmation: 
Super Smash Bros. is coming to the Nintendo Switch in 2018. 
GET HYPED.